Halloween Live Show Special 2022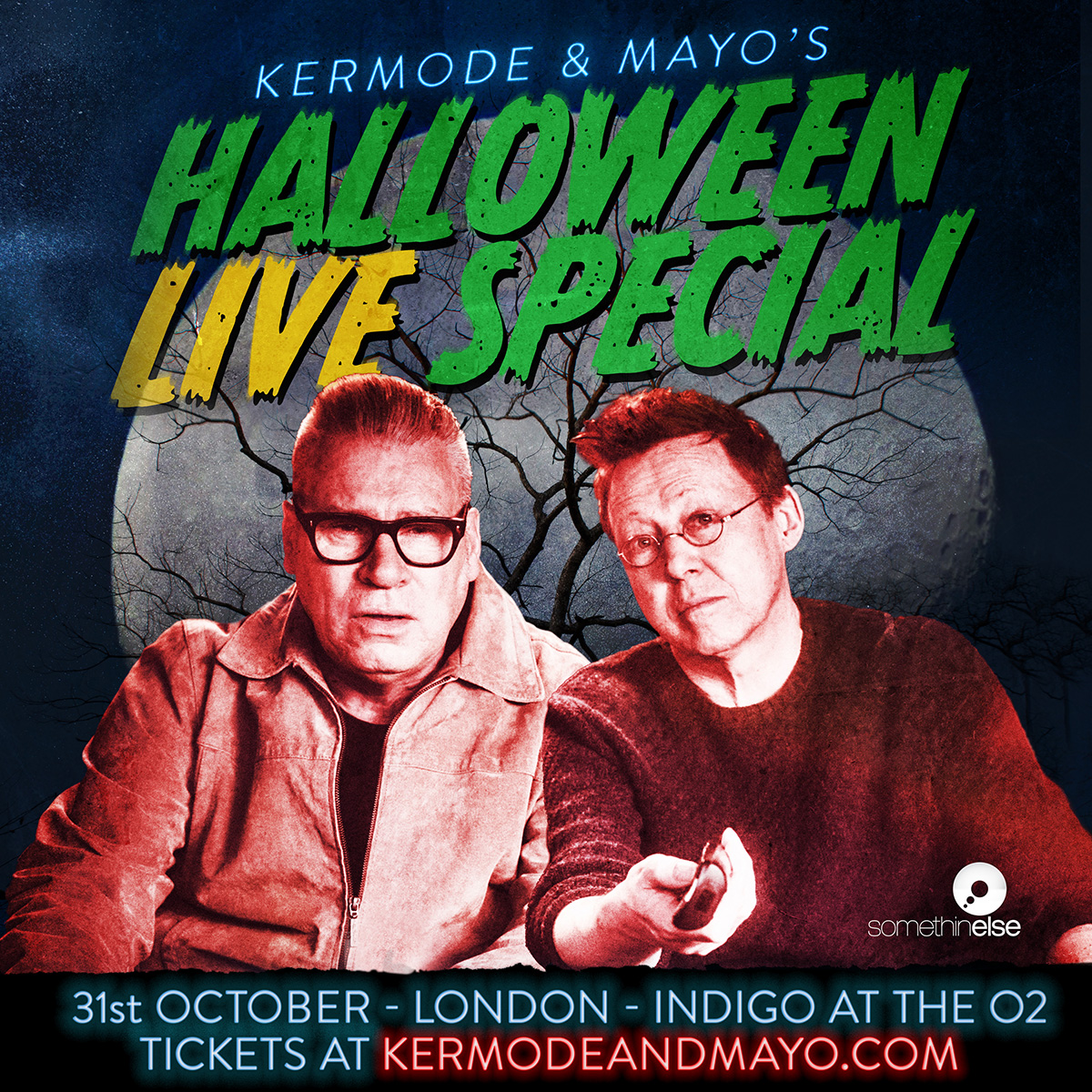 Join Mark Kermode and Simon Mayo's biggest ever live show for an evening of things that go bump in the night at Indigo at the O2 in London.
As well as seeing Mark and Simon record their podcast live, with some very special guests, you will be treated to a whole host of spooky special features including the announcement of The World Cup of Horror Films and the Least Scary Horror Film of All Time and a whole host of ghoulish games to make Halloween 2022 one to remember.
What are you waiting for?